An adventurous hike to one of Iceland's most well known mountains. 
Walk In Lava Fields And Hike An Old Volcano
Keilir is a volcano that was formed in an eruption under a glacier during the last ice age. It is located on the Reykjanes peninsula, where the Eurasian and North-American tectonic plates meet on a highly volcanic area. There is no danger of Keilir erupting again, but with the volcano eruptions of 2021 and 2022 in Fagradalsfjall, the area has woken up after a long dormant period and is likely to erupt more frequently in the coming years.
We start our trip at your pick-up spot and head to Straumur, a beautiful place where where many Icelanders lived in in the 19th century and earlier in rough conditions.
We´ll look for some wildlife, see remains of people´s homes and hear stories from the area.
We head to Mt. Keilir and drive through the lava fields in the Reykjanes peninsula.
The hike starts with a 45 min walk towards the mountain before ascending its steep slopes. The view from the top is absolutely amazing, in good conditions we see the Snæfellsnes peninsula, Snæfellsjökull glacier, the whole Reykjanes peninsula and even all the way to the Westman Islands! Don't forget to sign the guestbook at the top!
We descend and head towards the car where your guide has a special surprise for you.
Your guide is knowledgeable about the surroundings we walk in and has several stories to tell from the area.
Your guide drives you back to the pick-up spot.
We look forward to walking with you!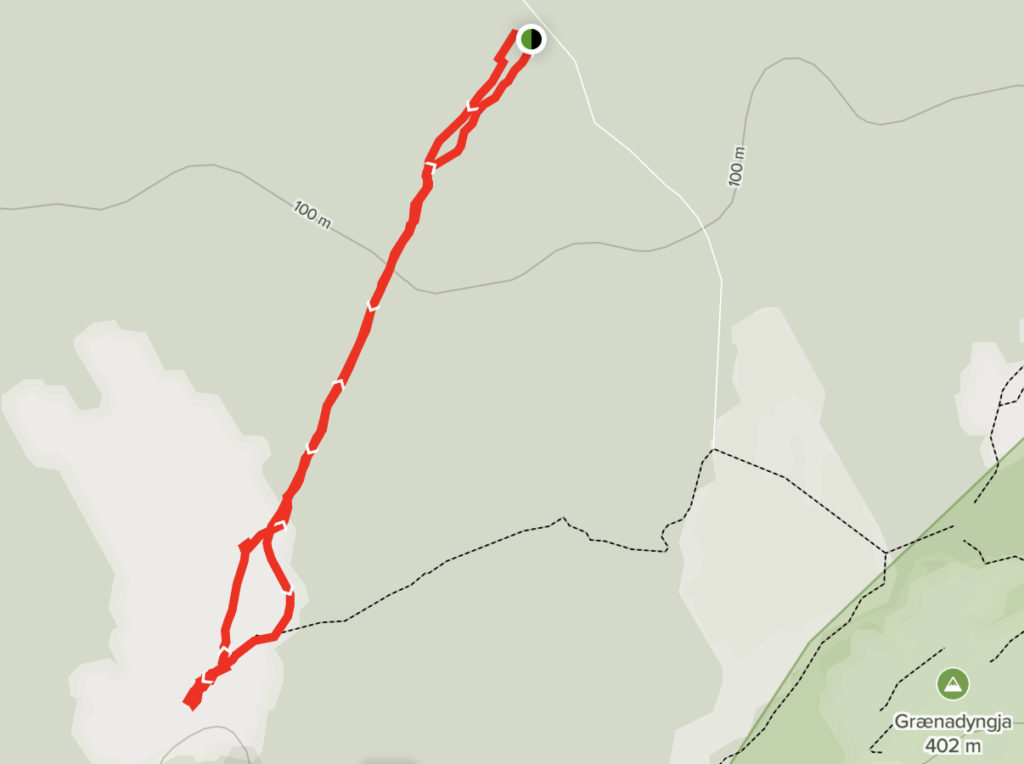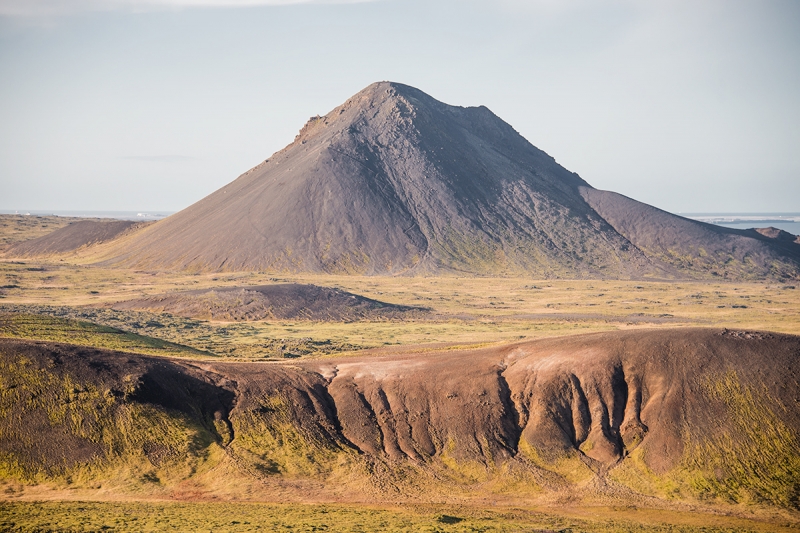 Sturdy shoes (hiking boots or sneakers with a good grip).
Appropriate clothing (warm, elastic and wind and waterproof).
Camera/phone for photos.
We will pick you up at your hotel and drive to Straumur, seen on the map below. After we drive to Mt. Keilir.