A joyful experience and one that is held in high regard by the people of Hafnarfjörður.
Walk and hike in wild settings
Helgafell is a palagonite mountain in Hafnarfjörður which formed in an eruption under a glacier towards the end of the last ice age. The mountain is 340 m high (1115 ft) and it´s surroundings are so barren that the landscape is moonlike!
We start our trip at your pick-up point and head to Kaldárbotnar, where the waterwells of Hafnarfjörður are located. We fill our water bottles with water straight from the river Kaldá before heading towards the mountain.
We follow cairns to the roots of the mountain. There are two slopes that lead to the top, and the group will decide which one is more appealing.
From the top we are rewarded with generous views over the capital area, Reykjanes peninsula and all the way to Snæfellsnes peninsula on a good day.
We hear stories of trolls in Icelandic mountains and walk under a special monument on our way down. A great photo opportunity!
After carefully threading down, our guide will have a special treat for you in the car before driving you back to the pick-up spot.
After enjoying a bit more fresh water, straight from the source of river Kaldá, your guide will take you back to the pick-up spot.
Mindfulness will play its part in this tour since your local guide is a yoga instructor. We hope you will leave with the feeling of stillness and being one with nature.
We look forward to walk with you!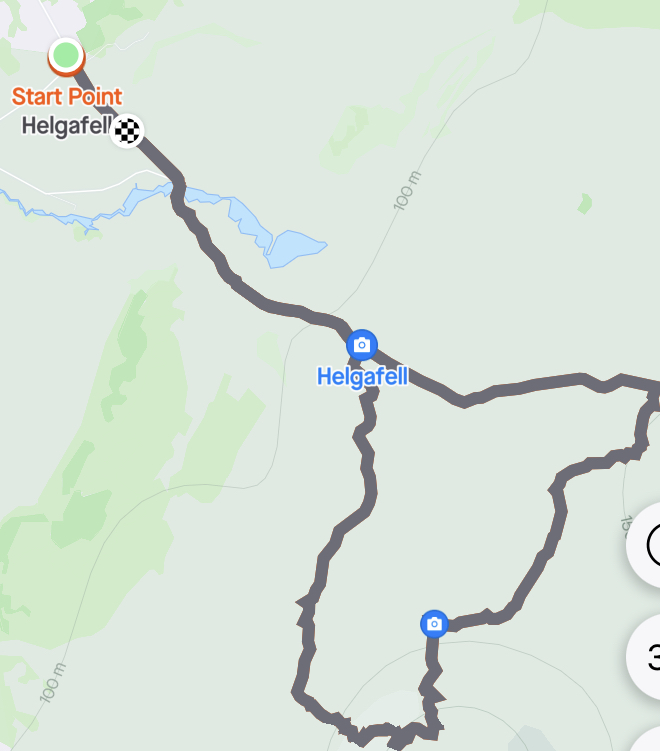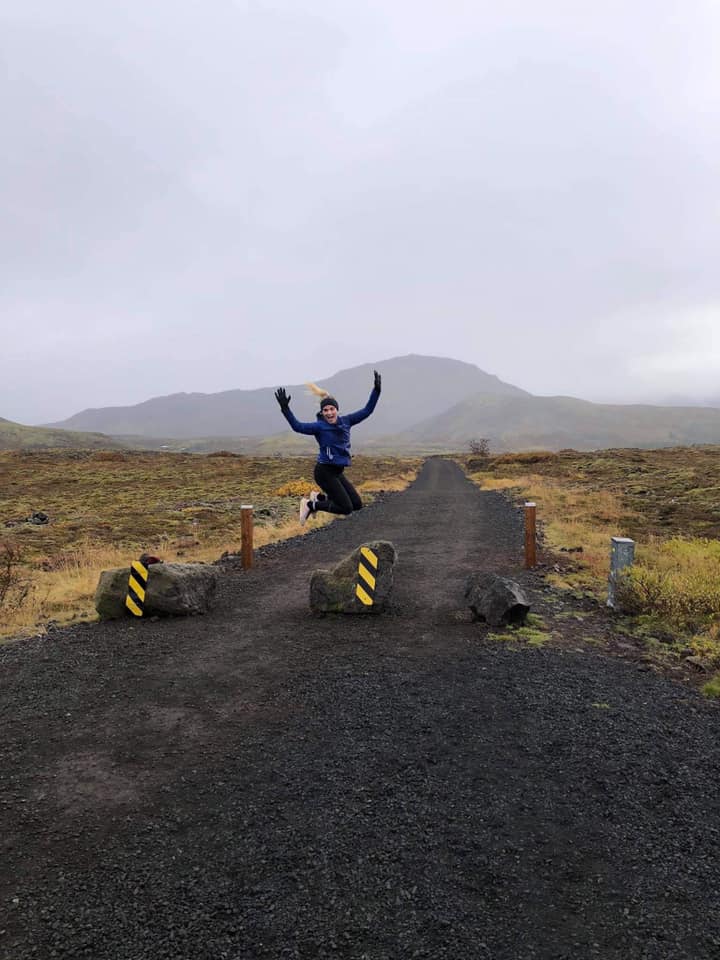 Sturdy shoes (hiking boots or sneakers with a good grip).
Appropriate clothing (warm, elastic and wind and waterproof).
Camera/phone for photos.
Our meeting point is at Kaldársel, in Hafnarfjörður.