An easy walk through a nature reserve in the capital region, where many birds nest.
You don't have to travel far to be one with nature
Ástjörn and Ásfjall are located within the lava town Hafnarfjörður, located at the edge of Iceland's capital region. The area is a nature reserve where many birds nest, amongst them the beautiful Podiceps Auritus.
We start our tour at your pick-up spot and drive to Ásvallalaug swimming pool in Hafnarfjörður. We will walk on a gravel road along the water (Ástjörn) until we make a turn and start our ascend up the hill. We walk on a narrow, stone path with lupines on both sides until we reach the top of Mt. Ásfjall.
At the top we hear stories of elves, trolls and fishermen and enjoy the view from the top. Those who are able to, may climb a monument at the top that we look forward to telling you the story behind.
On the way back we walk on a paved footpath, along the suburb of Ásar in Hafnarfjörður and descend towards the water again.
We'll enjoy a mindful moment together in led meditation before walking back to the car.
After enjoying a small snack at the car, your guide will drive you back to your pick-up spot, or you can choose to dip in the hot pots of Ásvallalaug swimming pool.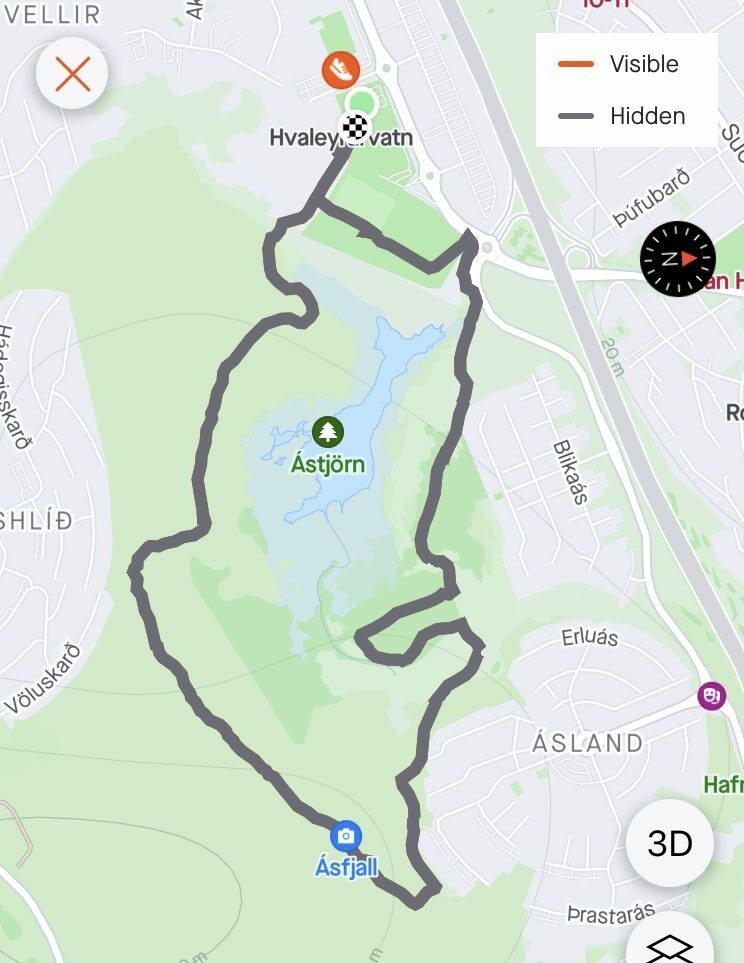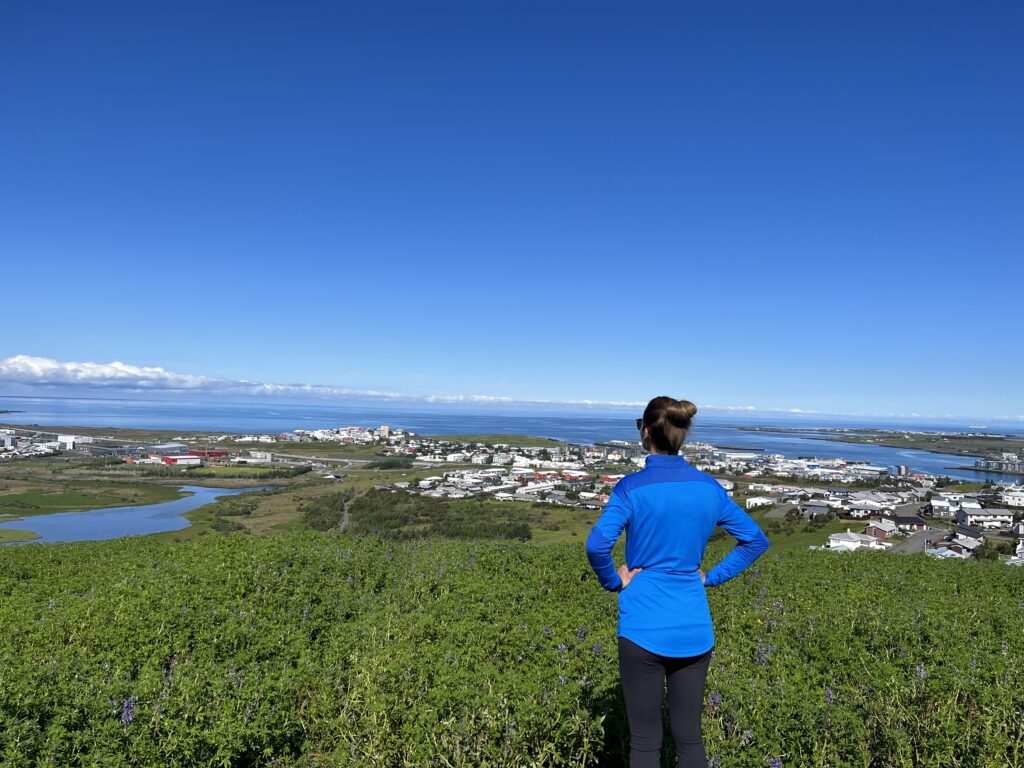 Sturdy shoes (hiking boots or sneakers with a good grip).
Appropriate clothing (warm, elastic and wind and waterproof).
Camera/phone for photos.